Save The Date! La Festa della Repubblica 2016, Philadelphia. (ENG) — Lombardi nel Mondo
Save The Date! La Festa della Repubblica 2016, Philadelphia. (ENG)
Filitalia International Foundation presents "La Festa della Repubblica", Italian National Day, Sunday, June 5th 2016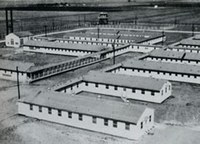 Dear Friends,
This year will mark the 7th Anniversary of the Filitalia International celebration of La Festa Della Repubblica, "Italian National Day" or "La Festa". This awesome celebration takes stage on the 1st Sunday in June every year and has been dominating the streets of South Philadelphia along East Passyunk Avenue for the past 6 years. So on Sunday, June 5th traditions will continue to grow with an even more amazing day coming to you and your family this year.
We, at Filitalia International have dedicated our lives since 1980 to preserving the Italian cultural. For some of us it's been instilled since birth and for others it has become a passion to help and preserve. This is the biggest event that we celebrate and where else better than in the heart of South Philly directly in front of our very own Italian Immigration Museum, the only one in Philadelphia. We have put together a resilient Committee that have committed themselves to working relentlessly in their spare time to make this year's celebration the best yet. With attendance expected to be well over 5,000 friends and families, along with 40 plus vendors, 2 stages of live music, tons of games and activities this is going to bring great exposure for the local restaurants and shops along Passyunk Avenue and South Philadelphia as a whole.
The month of June represents an important milestone for Italy because in this month the Republic of Italy was created. La Festa Della Repubblica is an Italian National Holiday that celebrates the beginning of a new form of government. In 1946, the people of Italy were called upon to decide what form of government the country should have after the Second World War and the fall of Fascism. Italy became a Republic and the monarchs of the House of Savoy were deposed and exiled. In Italy, there are a lot of festivities on June 1st and we loved the opportunity to be able to expand the tradition here in South Philly. We invite everyone to celebrate with as much delicious Italian food as possible.
Please join us to carry on the Italian tradition. Bring your family, friends, and children, for a day of fun, Italian food, music, face painting and to top it all, the famous "Spaghetti Eating Contest" hosted by our good friend, Anthony Gargano of 97.5 The Fanatic. Hope to see you there!
May god bless you, USA and Italy!
Sincerely yours,
Filitalia International La Festa Della Repubblica Committee
Saverio Nestico, Chair
David Milano, Co-Chair
If you are interested in sponsorship or becoming a vendor, please contact
Buffy Harakidas
at
215-600-0009
or
buffy@metrospectevents.com
Document Actions